Welcome to the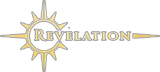 Wiki
This Gamepedia Wiki is under construction. For information about Revelation Online visit the About the Game section on the website for in depth guides.
We are currently maintaining 1,028 pages (216 articles), written by 1 users.
Revelation Online
Revelation Online is an ambitious and breathtaking new MMO in which players will discover an amazing adventure. Explore a vibrant world of ancient mystery using the power of flight without any boundaries. It is difficult to come across this much and diverse content for any type and level of player. The game includes numerous PVP modes, like a Last Man Standing arena, sieges for up to hundreds of players, as well as PVE raids, requiring teamwork and tactical gameplay.